Future of TV & Cross-Platform Production with John Lynch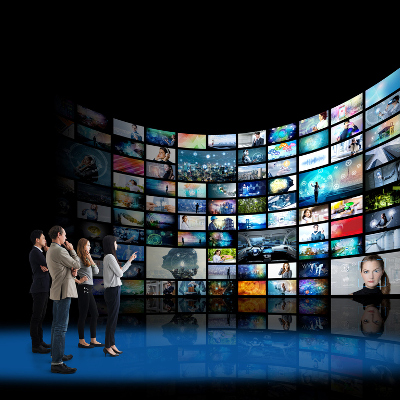 Future of TV and Cross-Platform Production Course
This intensive two-day studio and classroom course is led by Amazon Studios Head of Production John Lynch. This is a unique opportunity to learn from one of the biggest disruptors of the film and TV industry. The course will guide you through the craft and business of pitching and producing for new media. You will discover how to develop and produce high quality, commercial content in an ever-changing global market. It will teach you the essential skills necessary to pitch a project to a studio or network.
We do not have any dates for this course at the moment, please contact us.
This intensive course in the Future of TV and Cross-Platform Production will give you an overview of new media concepts and strategies.
You will be given an insight into changes in storytelling models and modes of distribution.
You will be taken through the process of creating a film or TV series, covering writing, pitching, selling, casting, production and distribution stages.
You will learn the importance of post-production and distribution in new media.
At the end of this course you will have an overview of the process of a film project and TV show from start to finish.
Networking
During the course you will have opportunities to network in an informal setting with fellow attendees, tutors and representatives from the film and TV industry.
Who Will Benefit From This Future of TV and Cross-Platform Production Course?
This course is aimed at people who want to "step into" the industry as either a writer, producer, director, financier or distributor. Participants may wish to use the knowledge gained as an additional skill within their employment, to support their clients and grow their business, or may see this as a stepping stone or a foundation course to take the next step into the film industry.
Lead Tutor
This is a bespoke service catering for all skill levels, where participants will have the opportunity to engage with the highly experienced lecturer and course instructor John Lynch, Head of Production at Amazon Studios.
Certificate
On the successful completion of your course, you will be awarded a personalised Irish Film School Certificate of Completion in the Future of TV and Cross-Platform Production, signed by your tutor John Lynch, in recognition of your educational achievement.
Alumni
You will also be invited to join the IFS Alumni Association where you can continue to exchange information, share tips and receive exclusive offers and invitations to events.
Day 1: Introduction to New Media Concepts and Strategies
Day 2: Changes in Storytelling Models and Modes of Distribution
Detailed Content
Day 1: Introduction to New Media Concepts and Strategies
New Media and the convergence of TV Home Video and New Media:

TV was to be the end of feature films but that was not the case. Just because TV is free does not mean it serves all purposes. People have been starved for easy entertainment.
Cable TV was not believed capable of competing with the Major Networks. Who is willing to pay for entertainment and why do people pay even more for premium channels, HBO Showtime, Fox sports, etc.?
Home Video & DVDs, why would people pay for shows that were free at one time? Ease of watching what you want and when you want.
Why cut the cord from your cable or satellite service? Why watch a movie on your phone?
How and why did our viewing habits evolve and what is the next move in viewing. Why do movies only stay in theaters for weeks (if that long) v. months?

Post Production and Distribution in New Media:

The importance of post-production.
Features v. Television v. Reality TV.
Quick history of post and distribution up to present.
How Post can save or kill a project.
Distribution decides success or failure.
The simplicity of modern-day distribution and the unknown difficulties.

Monetisation of New Media:

Beginning of (television sponsored shows), movies paid by each person (film detectives sat across the street).
Add supported TV.
Movies finding other ways to create revenue: television the second market, re running in lower end cinemas, video, DVD and now streaming markets.
Co-financing and International partners.
Tax credits financing small and large projects.

Risk Management Strategies for New Media:

Cutting cost of production.
Shooting on location v. shooting in LA.
Tax credits.
Hiring a mega star, whether they are a pain in the a@# or not.
Hiring a mega director whether they are right for the project or not.
How to get audiences to turn on your project? Is marketing the most important part of the puzzle?
Smaller budgets v. larger.

How to build a studio over-night?

How studios today can be either brick and mortar or virtual.
What makes a studio run efficiently?
How do you sustain a studio?
The importance of cash.

Creative Process at the Studio and Networks. How to pitch a project?

Coming up with a concept.
Writing out your treatment, bible, script, etc.
Selling someone else's projects, non-writing producers.
Know what your potential buyer has bought and the direction of their network.
You can't sell a yellow suit to a person who only wants a green suit.
What does the executive do with the idea you have pitched him?
If the studio buys your project what do you do now?
Day 2: Changes in Storytelling Models and Modes of Distribution
Trans Media Storytelling (Marvel) and how it is changing the field of play:

What happens when a major IP holder makes over all deals with networks or film distributors?
How does this take work away from other players?
Does this eventually dilute the IP?
How does this process work?

The process of a TV show from start to finish:

Coming up with a concept.
Writing out your treatment, script, bible, etc.
Taking network notes.
Selling your show.
Producing your show.
Adjusting your project as you produce, you will not like everything once you have seen it shot.
Adjusting your project in post-production.
Music can fix a lot of things.

Legitimisation of New Media. Why is TV now cool for Movie Stars?

What caused the change.
HBO movies and programs, has the expense been worth it?
Why are the streaming companies following the HBO model, to a certain extent?
There is now a blurred line between movies and high-quality TV.

Tracking and understanding research for programming:

What kind of research has been used for the last 70 years?
How did the Nielsen's research work?
What are the major changes today?
How do the streaming companies use research today?

New Media vs Traditional Media, what are the major difference and how is it changing viewing habits as well as the working industry itself?

We are now an on demand viewing society.
Binge watching v. once a week, the change in viewing mind set.
I can now watch any show any where I would like to.
The different viewing platforms, not just traditional TV sets.

Going Global as a network:

The change in distribution models.
Will the traditional studios be able to stay alive.
How does a New Media go global without distribution lines in place?

Presentation of Certificates by John Lynch
Social Programme: networking drinks
This two-day Future of TV and Cross-Platform Production course is designed to give you insights and tips for success from Amazon Studios - one of the boldest, most innovative studios in the world.
The integrated IFS social programme will allow you to network with like-minded individuals and build valuable relationships and contacts with your fellow students and with professionals from within the film and television industry in Ireland, The United Kingdom, The United States and beyond.
Learning Outcome
At the end of the course you will have gained a unique insight into the development, production and distribution of a project for new media and you will find out how to pitch, produce and sell your film or TV show.
Certificate
Upon successful completion of the course you will be presented with a personalised Irish Film School Certificate of Completion in Film and TV Production, signed by producer John Lynch in recognition of your learning and achievement.
Alumni
Our Alumni Association will allow you to stay in touch long after your course has finished and will give you a forum where you can exchange information, share tips and receive exclusive offers and invitations to events.
The Future
This course will give you the confidence to go on to further study, to begin or further your career in the film & TV industry or to change careers. Many of those in employment will add value to their CVs with a new skill in film and television production for new media and could receive a promotion or an increase in salary as a result of completing this course.
Advantages
Personal tuition from the Head of Production at Amazon
Coursework folder with comprehensive notes to take home
State-of-the-art studios and classroom
Easy transport links to the campus
Limited number in student cohort
Certificate of Completion
Full social programme
Networking opportunities
Access to exclusive Alumni Association
Lights, Camera, Action!
Places are limited. So, take your first step into the business and contact us today!
To receive more information, please order a free brochure. Fill in your details and we will immediately send you a free copy of the Future of TV and Cross-Platform Production brochure.
You can enrol now for this Future of TV and Cross-Platform Production course with a credit card using our secure online enrolment form.
Talk to our team! Call our Admissions Team on +353 1676588 to see what courses and options are available for you.